Car hire Faro airport
Passengers using the faro airport as a gateway to Algarve, will find a modern terminal building with an agreeable, wide and colourful structure, fitting perfectly into the local climate. Car hire Faro airport will provide you with the needed mobility for your visit to Faro.
The Faro airport, which is located only 4 kilometers from downtown, has undergone a series of improvements in order to increase the quality of services provided to passengers and simultaneously contribute to development of the Region and of tourism in general.
We compare prices for getting the lowest rates on car hire Faro airport, check our quote and compare car hire in Faro with us.
FARO AIRPORT CAR HIRE
We offer car hire directly from Faro Airport. We pick up and drop offs at Faro Airport - Renters will be met at Faro airport arrivals hall with a sign with renters name on it. Shuttle courtesy coach will meet all flights as needed. Rental location is within 3 kms of airport and is approximately 5 minutes away.
Don't forget to check or rates for car hire Faro Airport.
DRIVING DIRECTIONS
Take the EN 125 until the airport junction; Departures and Arrivals are clearly signposted.
FARO AIRPORT MAP
You may think that driving in a new country could be stressful, but don't worry, Portugal has well signed roads. In addition we offer you a free map of Faro airport and the Algarve, to help you getting on the right way:
CAR PARKING AT FARO AIRPORT
Car park 1 is short-term parking located in the departures area. Car park 2 is long-term parking and is located behind car parks 1 and 3. Car park 3 is short-term parking located in the arrivals area. Hire cars are located in a seperate rental car park.
PUBLIC TRANSPORT FROM FARO AIRPORT
Taxi: Taxis can be caught from outside the terminal building.
Bus: Buses can also be caught outside the terminal building. Several town buses operate between the airport and various locations in central Faro (passengers should check the timetable posted near the information desk at the meeting point). AEROBUS provides a shuttle service between the airport and city centre daily (except Tuesday) between 1 June and 31 October. Passengers should check with the airport beforehand to make sure the AEROBUS is operating.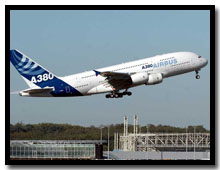 INFORMATION AND HELP DESKS
There is an information service at the meeting point in the terminal building. Passengers can contact the information service (Tel: 0 289 800 617) for details of flights, disabled facilities, opening hours of facilities and public transport timetables. Cultural and tourist information is also available on arrival from the ICEP desk.
FACILITIES AT FARO AIRPORT
Money and communications: There is a bank, bureau de change and post office at the airport. Eating and drinking: There are number of food outlets at the airport.
Shopping: There are duty-free and tax-paid shops at the airport.
Luggage: Left luggage is no longer available.
Other facilities: There are 15 travel agencies. The airport operates a no smoking policy although specially designated smoking points are available.
CONFERENCE AND BUSINESS FACILITIES
A conference room is, exceptionally, available for hire in the terminal building; facilities for up to 65 delegates include TV and video. For further information on business facilities, contact the Faro Algarve airport manager (Fax: 0 289 818 802) stating your requirements.
DISABLED FACILITIES
Passengers requiring wheelchairs or assistance should inform their airline when making their booking or inform staff at the check-in desks on arrival at the airport. Lifts and disabled toilets are located throughout the airport. Disabled passengers can park in reserved spaces in the car park opposite the terminal building.
FARO AIRPORT HOTELS
There are no hotels on-site, but near the airport there are some of the best hotels in Faro. Information about hotels in the vicinity of the airport is available at MalagaHolidays.com.
ADDRESS
Faro Airport,
Apartado 2054-EC,
Aeroporto de Faro,
8001-701 Faro,
Portugal
Telephone: 0 289 800 800
Fax: 0 289 818 802
E-mail: faro.airport@ana.pt
Website: www.ana.pt
GMT (GMT + 1 between Apr-Oct)
NUMBER OF TERMINALS
1